BREAKING: Makerere suspends 15 students for stealing 200 forks, damaging property
Submitted by Christopher Tusiime on
Makerere University has this morning reportedly suspended 15 students for stealing 200 forks and damaging the university's property, reports Campusbee.
It's reported that on October 18, 2016, these resident students incited violence and invaded the University Hall's Kitchen at about 6:30pm and damaged property worth millions, during a protest against what they called poor meals.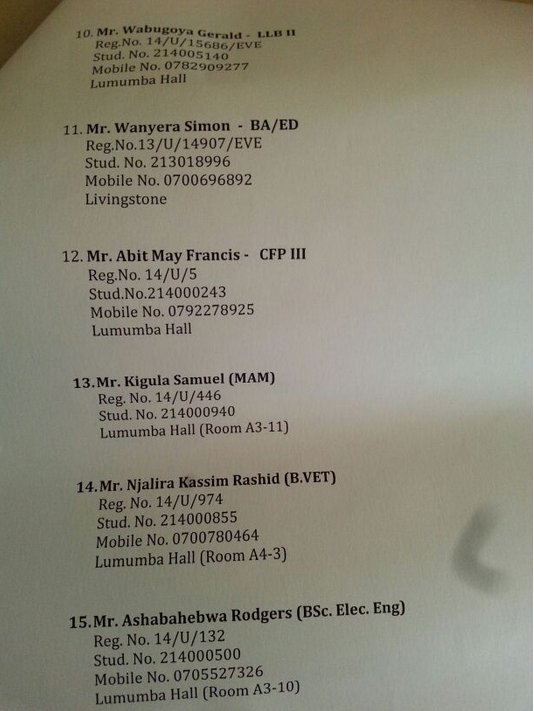 "You also caused loss of over 200 forks from the serving center contrary to section 8(9)(b)(ii) and (viii) and section 9(1)(a),9(3) of the Makerere University Students Regulations, 2015," reads the suspension letter in part.
The university has since been hunting for these students who, during the strike, broke several chairs, cups, plates, dining tables and a fridge that were in the UH's dining hall.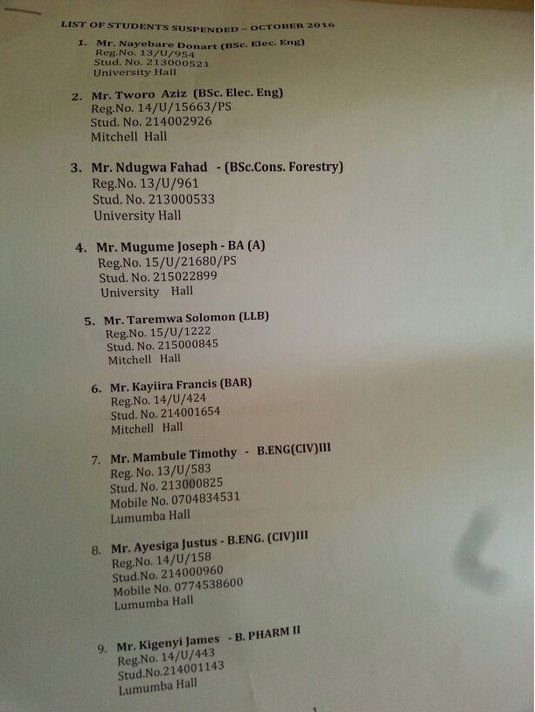 The students have been instructed to leave the university premises by Tuesday 25th October 2016 before 5pm. The suspended are mainly second and third years and shall not, according to the letter, be allowed to come back to the institution until their case is heard by a disciplinary committee at a date to be communicated later.